Every year, we issue two awards to recognize the extraordinary efforts of lawmakers practicing bipartisan oversight and scholars advancing our understanding of oversight. They are the Carl Levin Award for Effective Oversight and the Levin Center Award for Excellence in Oversight Research. Find out more about these awards and the exceptional work of our recipients! In addition, we have established an annual Oversight Fellowship Program to support academics advancing oversight research.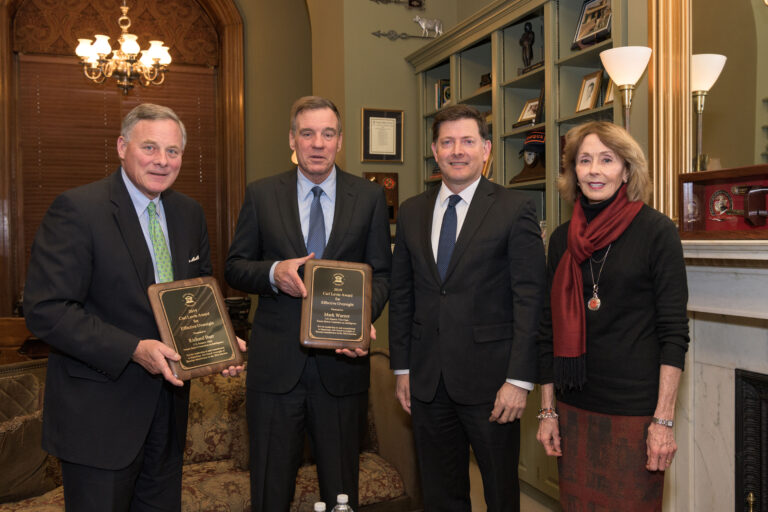 We launched our oversight fellowship program in 2021 and are awarding one or more non-resident fellowship annually to early career scholars to promote and advance research efforts in oversight.
Applications are due each year by January 31. 
The Levin Center Award for Excellence in Oversight Research promotes, acknowledges and heightens the visibility of scholarly papers that examine important oversight issues at the national, state, tribal, local, or international levels. The award carries a cash prize of $2,500 and an invitation to present the paper at Wayne State University Law School in Detroit.
Research paper submissions for each year are due November 1. 
Effective Oversight Award
 A core value of the Levin Center for Oversight and Democracy is to promote the development of effective oversight by legislative bodies. The Carl Levin Award for Effective Oversight is presented to one or more individuals who have led or played a central role in an oversight investigation conducted on a bipartisan basis with a dedication to fact-finding.
Nominations for this award are due each year by November 1.