June 1934 – July 2021
Beloved husband, father, grandfather, brother, uncle, mentor, friend, and life long public servant .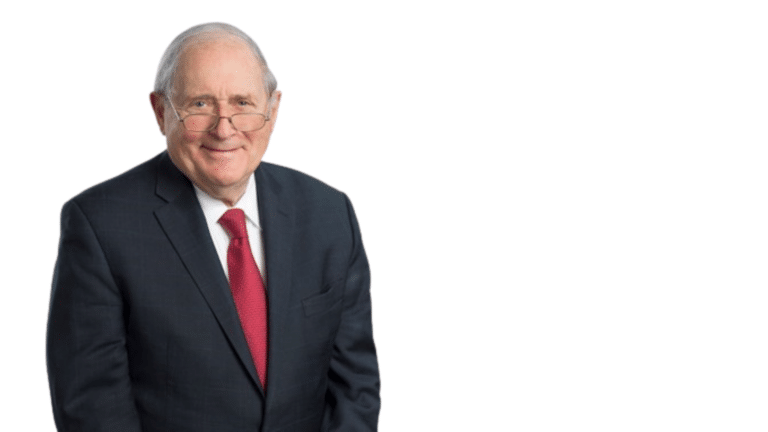 The Levin Center for Oversight and Democracy was established to carry on the legislative oversight legacy and public vision of U.S. Senator Carl Levin, who represented Michigan in the U.S. Senate for 36 years, longer than any other Michigan senator. With Senator Levin's passing in July 2021, the Levin Center community is deeply saddened but, as much as ever, inspired by his legacy of dedicated public service, integrity, and unwavering commitment to good government.
A lifelong Detroiter and former President of the Detroit City Council, Carl Levin went to Washington to ensure a compassionate and effective federal government. After witnessing mismanagement and its detrimental effects on Detroit by the Department of Housing and Urban Development in the 1970's, Levin developed a keen interest in making government accountable and responsible to its people through in-depth, fact-based, bipartisan legislative oversight and strong ethics laws.  
Throughout his years in the Senate, Levin served as chair or ranking Democrat first on the Subcommittee on Oversight of Government Management and then on the Senate's premier investigative committee, the Permanent Subcommittee on Investigations.  He led dozens of major investigations on issues ranging from sweepstakes solicitations to the financial frauds of Enron to money laundering and tax abuse schemes enabled by major banks and auditing firms.  He led the most comprehensive investigation in Congress on the causes of the 2008 financial crisis.
Senator Levin also served for 36 years as a member, and for 10 of those years as chairman, of the Senate Armed Services Committee, focusing on supporting our troops, strengthening our conventional forces, and improving defense contracting.  Listed by Time magazine as one of the country's ten best senators, he was respected and praised by his colleagues as an "honest—totally honest—decent honorable man," "a model of firm purpose, firm principle, and personal decency," "calm, measured, patient, thoughtful," "a foot soldier for justice," someone who "keeps his word," and a senator who "pursued the powerful on behalf of the powerless."
Levin Center and Levin Family Joint Statement on Senator Levin's Passing
Recording of Memorial Celebration for Senator Levin (June 12, 2022)
Senator Carl Levin was Michigan's longest serving senator from 1979 until his retirement from the Senate in 2015. In his 36-year Senate career, Levin earned respect from his colleagues on both sides of the political aisle for his integrity, resourcefulness and diligence, and ability to build consensus. He became one of the nation's most respected leaders on national security, a powerful voice for equality and justice, and a fighter for economic fairness.
In the Senate, his top priority was the economic well-being of Michigan families. He was a consistent voice for support of American manufacturing and was one of the Senate's strongest advocates for policies that would help American manufacturers compete globally. He was also co-chair of the Senate Auto Caucus.
Another of Levin's signature issues was protecting Michigan's diverse natural environment. As co-chair of the Senate Great Lakes Task Force, he successfully worked to increase funding for Great Lakes environmental restoration and to preserve the natural, historical and cultural legacy of the lakes, including historic lighthouses. He supported Great Lakes harbors, played a leading role in helping found the Thunder Bay National Marine Sanctuary and Keweenaw National Historical Park, and successfully passed legislation to preserve Michigan wilderness areas, including Sleeping Bear Dunes lakeshore.
As chair of the Permanent Subcommittee on Investigations of the Homeland Security and Governmental Affairs Committee, he held public and private institutions to high standards of accountability, rooting out waste, fraud and abuse. He was known for carrying out bipartisan, fact-based and fair inquiries that led to meaningful reforms. His landmark Enron investigation supported passage of the Sarbanes-Oxley Act of 2002, strengthening U.S. financial reporting and accounting rules. His 2007 hearings on unfair credit card practices paved the way for credit card reforms that benefited millions of families, while his 2009 hearings on banks helping U.S. clients cheat on their taxes sparked a worldwide crack down on bank secrecy. His subcommittee also produced the only bipartisan report on the 2008 financial crisis and helped break the filibuster of the Dodd-Frank Act, leading to the most significant U.S. financial reforms in a generation. His series of hearings from 2012 to 2014 on corporate tax dodging has become a catalyst for tax reforms that continue to unfold.
As chair of the Senate Armed Services Committee, Levin focused on taking care of the men and women of the military and their families, supporting pay raises and improvements in treatment and other policies for wounded warriors. He led oversight efforts to improve efficiency and reduce cost overruns in expensive weapons programs. He opposed the resolution giving Congressional authorization to the 2003 invasion of Iraq, offering an alternative resolution that would have given time for U.N. inspectors to complete their search for weapons of mass destruction and require the administration to seek international support before taking military action. He supported military action to eliminate the al-Qaida threat in Afghanistan. He consistently supported policies that would encourage Afghan leaders to take responsibility for their nation's security.
Levin was honored as one of Time's 10 best senators. His many awards and honorary degrees include the Detroit Free Press/Metropolitan Affairs Coalition Neal Shine Award for Exemplary Regional Leadership, 2014; Lyndon B. Johnson Foundation LBJ Liberty & Justice for All Award, 2014; Detroit Branch NAACP James Weldon Johnson Lifetime Achievement Award, 2014; Michigan Association of Broadcasters Distinguished Lifetime of Public Service Award, 2014; Michigan League of Conservation Voters Lifetime Achievement Award, 2014; Anti-Defamation League of Michigan Torch of Liberty Award, 2014; Franklin and Eleanor Roosevelt Foundation's Four Freedoms Medal, 2007; Global Service Award, World Affairs Council, 2007; National Marine Sanctuary Stewardship Award, 2005; National Guard Association of the U.S. Harry S. Truman Award, 2004; and Secretary of the Navy Distinguished Public Service Award, 2003.
Before being elected to the Senate, he was a member and president of the Detroit City Council. He also served as the first general counsel of Michigan's Civil Rights Commission, after which he was special assistant attorney general for the state of Michigan and chief appellate defender for the Legal Aid and Defenders Association of Detroit. At that time, the association was the largest provider of legal services to low- and moderate-income people in Michigan and one of the largest in the nation.
Levin earned a bachelor's degree in political science from Swarthmore College and a law degree from Harvard Law School. Wayne State University recognized Levin with an honorary degree in 2005. In 1961, he married Barbara Halpern, a 1977 graduate of Wayne Law.
Statements honoring Senator Levin
Articles honoring Senator Levin (regional media)
Articles honoring Senator Levin (national and international media)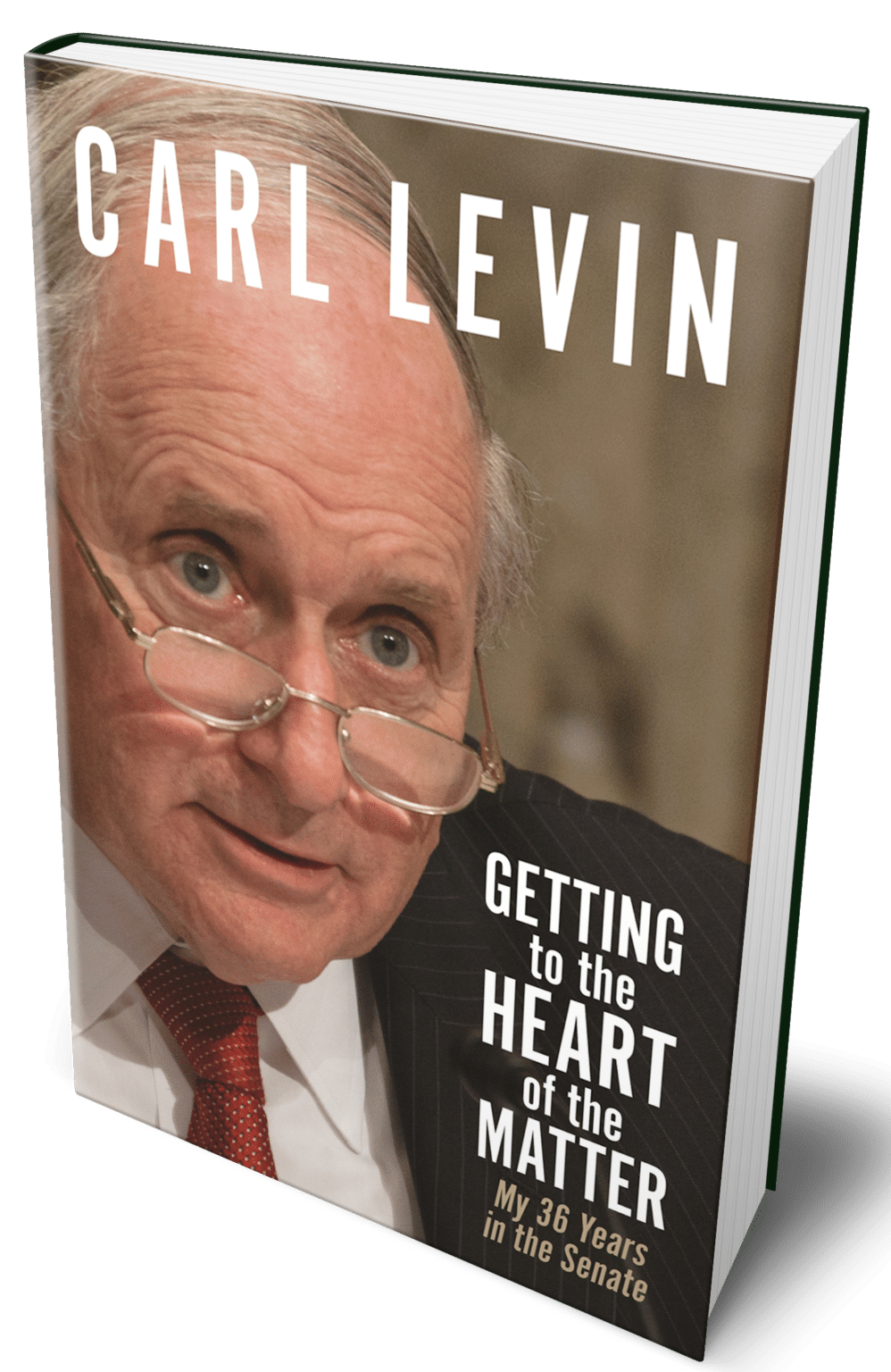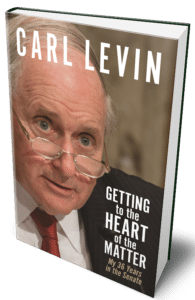 Senator Levin's Memoir "Getting to the Heart of the Matter"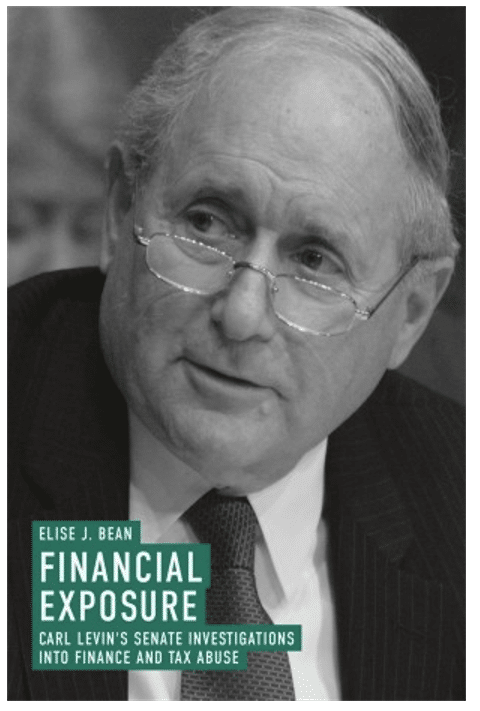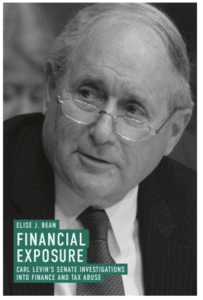 Carl Levin's Senate Investigation into Finance and Tax Abuse
At a time when Congressional investigations have taken on added importance and urgency in American politics, this book offers readers a rare, insider's portrait of the world of US Congressional oversight. It examines specific oversight investigations into multiple financial and offshore tax scandals over fifteen years, from 1999 to 2014, when Senator Levin served in a leadership role on the US Senate Permanent Subcommittee on Investigations (PSI), the Senate's premier investigative body. The book demonstrates not only that Senator Levin led important, fact-based, bipartisan inquiries, but also how he was able to work with his Republican colleagues to reach agreement on the facts and, often, on reforms to address the problems uncovered. By offering proven methods for conducting fair and useful investigations, Senator Levin offers much needed guidance to Members of Congress, their staffs, and the public on the virtues and benefits of being bipartisan in a partisan world.
USS Carl M. Levin Ship Christening and Commissioning
The USS Carl M. Levin (DDG-120) is a United States Navy Arleigh Burke-class Flight IIA guided missile destroyer, the 70th overall for the class. The ship is named for the late Senator Carl Levin, the Levin Center's founder and former Chairman of the United States Senate Committee on Armed Services.
The contract for the ship, along with the name, was first announced in a press release on March 31, 2016 and the official designation of DDG 120 as the Carl M. Levin by Secretary of the Navy Ray Mabus was announced on April 11, 2016. The ship's sponsors are Senator Levin's three daughters, Kate Levin Markel, Laura Levin, and Erica Levin. The ship's christening took place in Bath, Maine, on Oct 2, 2021, and its formal commissioning in Baltimore Harbor, Maryland, on June 24, 2003. 
Military Times, Oct 3, 2021: Destroyer named for Sen. Carl Levin christened in Maine
Detroit Free Press, June 24, 2023: USS Carl M. Levin, named for late Michigan senator, joins US Navy's destroyer force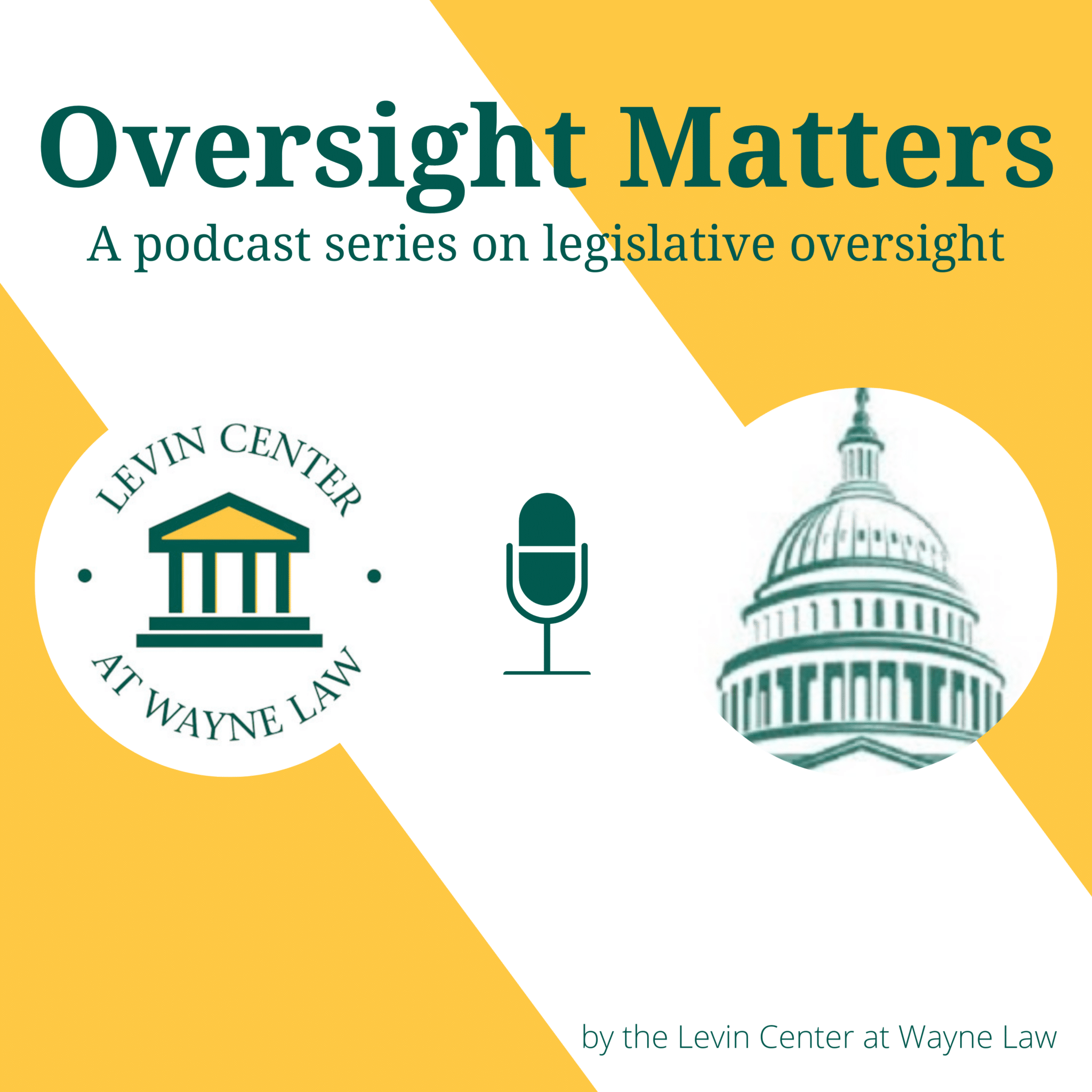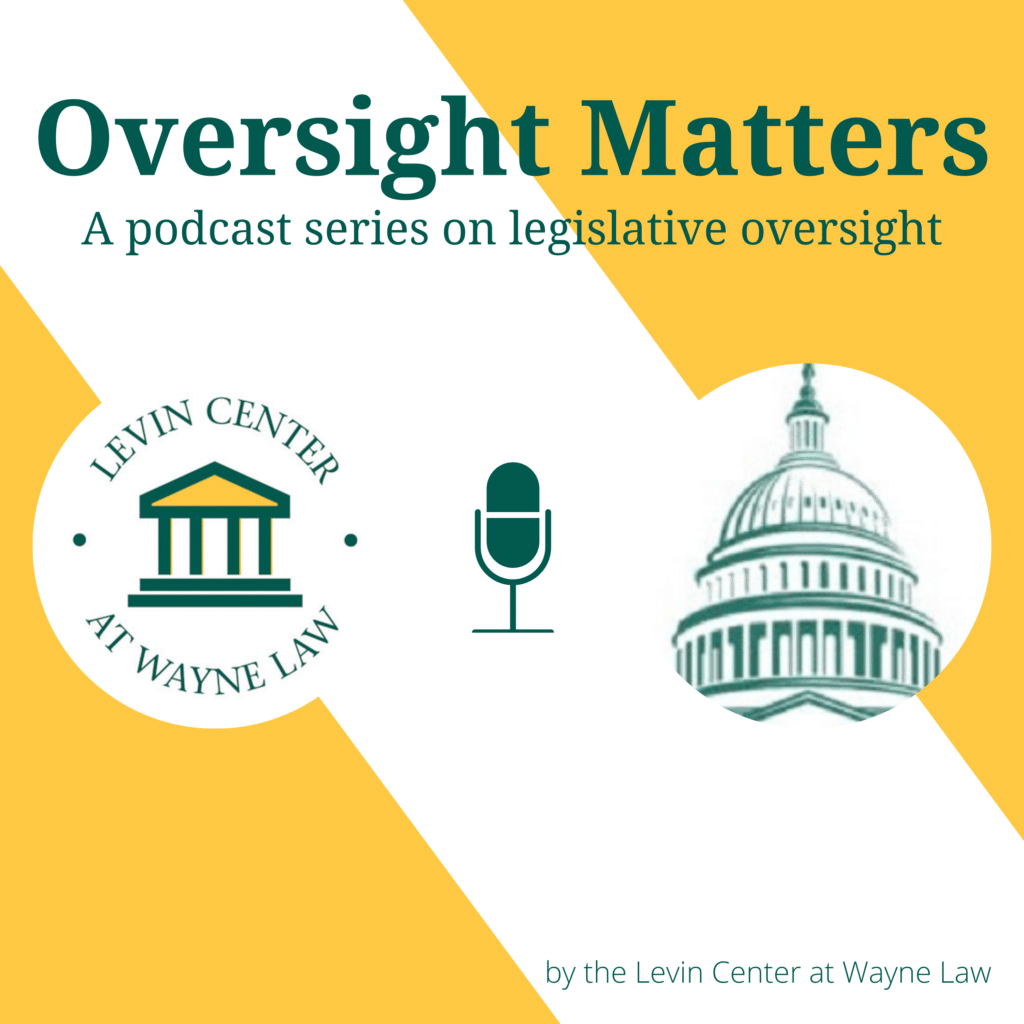 Listen to Senator Levin on "Oversight Matters"
Listen to the conversation between Senator Levin and Ben Eikey on our "Oversight Matters" podcast series. 
Videos of Senator Levin on Oversight